Anti Drone Defense is the future for the US Military.
Yes Anti Drone Defense is the future for the US Military. Defense Contractor Lockheed Martin has been testing a system that is exactly that.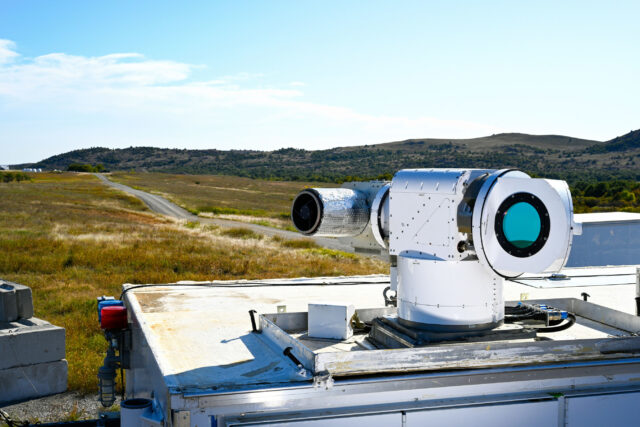 Lockheed Martin announced that it recently wrapped a demonstration of the prototype ATHENA system in a "fully-netted engagement environment" with the US Air Force.  The ATHENA high-energy laser system is transportable and therefore enables the Air Force to emplace it anywhere they need to defend bases and high-value assets," the defense contractor explained.
The Air Force's test marks the first major announcement concerning the anti-drone system since the August 2017 demonstration for the US Army at White Sands Missile Range in New Mexico. Footage released from that event in the month following showed ATHENA swiveling and rotating horizontally before striking a target with a magnified, 60-kilowatt spectral laser beam.
Yes Laser Beam Technology is here not just in Star Wars movies!
Security Video Technology (SVT) is a nationwide security solutions contractor and security surveillance integrator. We are based out of the greater New Orleans area and service clients primarily along the Gulf Coast Region: Mobile, New Orleans, Baton Rouge, Lafayette, Gulf Port, and Beloxi.