SVT has been using Thermal Imaging Technology for over 15 years.
The outbreak of the novel coronavirus CoViD-19 has recently caused widespread concern across the USA and worldwide. Early symptoms of the virus include having a high fever so timely and accurate monitoring of people with a fever in public and shared spaces can play a significant role in containing the epidemic and ensuring effective infection control.
Thermal imaging measures skin temperature by using cameras that detect the infrared energy emitted by people and objects.
Cost effective thermal imaging cameras can measure the temperature of multiple people at once, especially beneficial in busy public areas
Reduced psychological impact: the non-interfering process provokes less fear and negative emotions.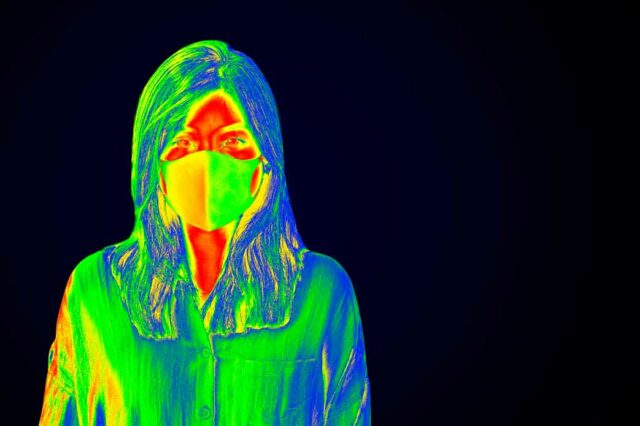 Thermal Imaging CCTV
Thermal Imaging CCTV is a technology that is used to detect people and objects in total darkness. Thermal Imaging CCTV systems work by sensing the heat emitted by objects. The emitted heat is then converted into an image that can be seen by security personnel. Thermal Imaging CCTV systems are often used by the military and police to detect people who are trying to evade capture. Thermal Imaging CCTV systems can also be used to detect fires and other hazards.
Thermal Imaging Cameras installed at fixed entrances in business, schools, factories, supermarkets and casinos are IMPORTANT !!!!
SVT has been using Thermal Imaging Technology for over 15 years.
We are at the forefront with this Technology.
Security Video Technology (SVT) is a nationwide security solutions contractor and security surveillance integrator. We are based out of the greater New Orleans area and service clients primarily along the Gulf Coast Region: Mobile, New Orleans, Baton Rouge, Lafayette, Gulf Port, and Beloxi.