Good CCTV can be fundamental in protecting your Nursing Homes and your property.
SVT has vast of experience in these areas. When it comes to the security of premises, CCTV is the first thing to come to most people's minds and rightfully so. Good CCTV can be fundamental in protecting property or, where necessary, identifying and bringing to justice the culprits of vandalism, burglary, and other crimes. With the vast amount of people typically living in nursing homes, the need for CCTV is amplified significantly.
CCTV footage is being increasingly used in nursing homes in order to protect the safety and wellbeing of residents. In the UK, the use of CCTV in care homes was made mandatory by the Care Quality Commission (CQC) in 2013, as a response to a series of scandals in which elderly people had been abused or neglected.
Since then, the use of CCTV in nursing homes has become more common around the world, with many countries now adopting similar regulations. In the United States, for example, the use of CCTV in aged care facilities is becoming more popular, as families become increasingly concerned about the safety of their elderly relatives.
The main benefit of CCTV in nursing homes is that it can help to protect residents from abuse or neglect. It can also be used to monitor the behavior of staff, and to ensure that they are providing appropriate care for residents.  CCTV can also be used to help with the investigation of incidents, such as abuse or neglect. This can be helpful in ensuring that anyone who is responsible is held accountable for their actions.
While CCTV can be a valuable tool in protecting the safety of residents, it is important to ensure that it is used in a responsible way. It is important to make sure that footage is only accessed when it is needed for investigations or for the protection of residents, and that access to footage is limited to authorized personnel.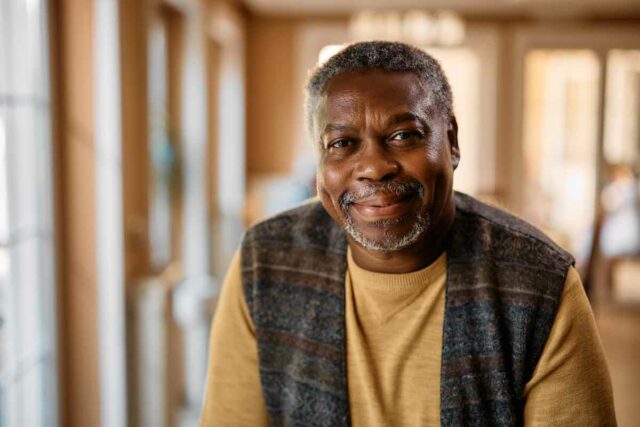 Top 5 Reasons to have video surveillance in nursing homes
1. To protect the safety and well-being of nursing home residents.
2. To provide evidence in the event of an incident or accident.
3. To deter crime and protect residents' belongings.
4. To monitor staff performance.
5. To provide peace of mind for residents and their families.
CCTV also offers other benefits such as ensuring staff are acting in accordance with regulations and best practices. In the unfortunate incident that a resident or member of staff injures themselves indoor CCTV cameras can be crucial in identifying the cause. CCTV cameras are a deterrent for would-be vandals among others too meaning it can prevent problems from arising as well as bring about a swift resolution to those that do occur.
Security Video Technology (SVT) is a nationwide security solutions contractor and Security CCTV Services surveillance integrator. We are based out of the greater New Orleans area and service clients primarily along the Gulf Coast Region: Mobile, New Orleans, Baton Rouge, Lafayette, Gulf Port, and Beloxi.